Glowbl Workplace
Start-up
Join our beta testers community, recreate your online workspaces for free and centralise all of your tools.

Work remotely
In your office atmosphere
Glowbl Workplace
Your spaces are persistent and customisable. You can set them up according to your needs.
Share contents, watch YouTube videos, write collaborative notes and co-create with Google Drive, directly from your work tables.
Move around from a table to an other, from a space to an other. Drag your bubble on a table to turn it on or to an other bubble to communicate.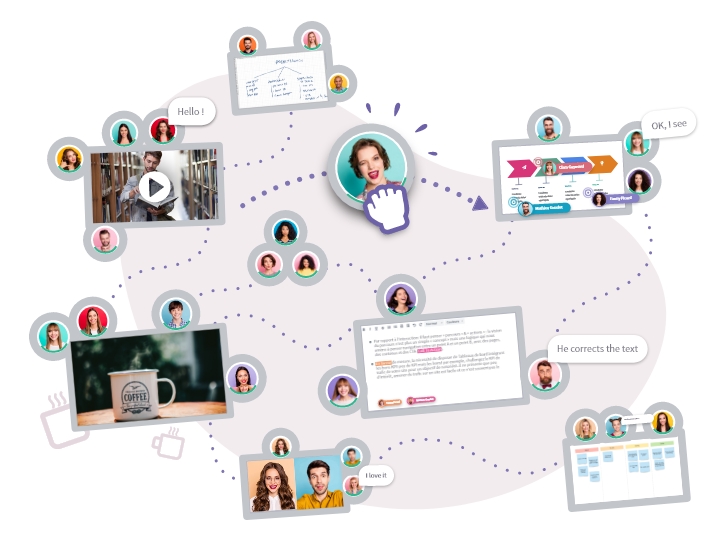 Why choosing Glowbl?
Join us with confidence
All in one

Workspaces, collaborative tools, communication...

Made in Europe

GDPR compliant
Datacenters hosted in France

100% SaaS

No software to download, no plu-gin, Glowbl launches in a tab in your browser
Glowbl Workplace

Start-up

Free

Only for startups founded less than 2 years ago

---

Up to 200 participants at the same time
Unlimited visitors
Graphic customisation
Access and rights administration (speak, content management) on a table scale or space scale

Tables interactions: YouTube videos, Google Drive, documents, collaborative note, poll, white board, screen sharing
Communication: webcam/microphone, public chat, private chat, emojis
Digital business card
Ready for Glowbl Workplace?
Ask for your space opening